We
wanted
people to get dressed up. We
wanted
our wedding to be an occasion. I've been seeing the trend of 'vintage casual' and 'shabby chic' but that is the opposite way we wanted to go. If I'm going to dress up in a gown, I want everyone along with me.
We went for a
classic wedding
with Gatsby Flair. I just wanted to share some of the amazing outcomes of this theme. For the inspiration, read my post '
Sparkle, Sequins & Champagne: A 20s Inspiration
.'
Groomsmen, dads, and Alex sported the classic Gatsby style
spats.
Groomsman gift was art deco cuff links to complete their look of classic black and white.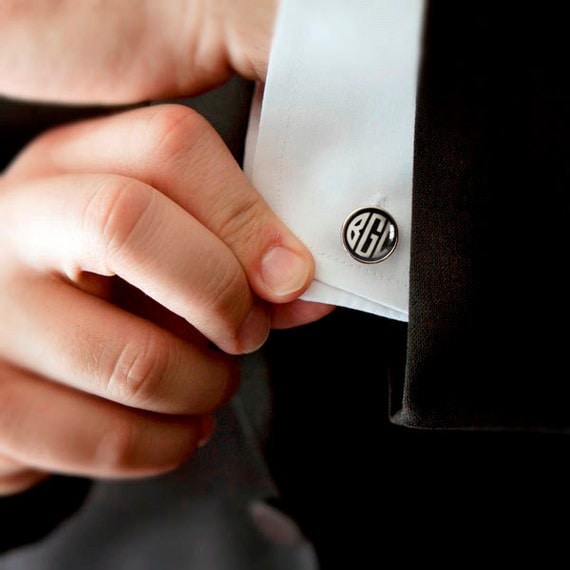 Using the palette I assigned, my girls picked amazing dresses. Seriously. My maids were smokin' hot and full of glitter and glam.
My flowers turned out fantastic with succulents, dusty miller, pink roses and of course feathers! Local florist made the dream a reality. Of course I had to have
gold glitter shoes
and I happen to find some
reasonably priced
(thank you Rampage for making shoes people can afford) perfect height sparklers that were just the thing.
Mom worked so hard on the sequin table runners. We had picked the fabric out together and it was just perfect. It made the whole room sparkle. I couldn't have done it without her efforts -
planning a wedding from across the pond
is hard work. My sister Jill also helped a lot the week of with last minute crafts. I did get to the point that I said 'no more' - I'm sure every bride does. But in the end we had
all the right little touches
.
We also had amazing
Eiffel tower
vases with giormous
feathers
coming out the top. Mom had ordered a bunch from
Moonlight Feather
which were the most cost effective feather outlet online, the name is a little cheesy, but they had lots of sales and helpful tutorials on YouTube about
making feather centrepieces
.
Guests got into the theme too! Everyone was dressed up. Some more than others!! It was amazing to see.
Cocktail our was an afternoon tea theme for our London roots and we had borrowed tons of vintage cups from friends, family, garage sales, and auctions. My Aunt Beth had been bidding on them since the 1st of 2013. Guests had a choice of tea out of vintage cup or champagne and strawberries. We of course had bit-size sandwiches (had to as sandwich shop owners, ha!) and also mini macaroons.
My MOH and dear friend Jamie, owner of Iowa City and North Liberty's
Molly's Cupcakes
) made the cupcakes and mint/gold wedding cake that was too beautiful to cut and eat (although we did, and it was amazing). She even had special cupcakes for the nieces and nephews and vegan option for those who needed it. Talk about one-stop-shop!
Our swing band
Mutiny in the Parlour
played Cole Porter's "Let's Do It" as our first dance and Father/Daughter song was 'Somewhere over the Rainbow'.
Needless to say we are so happy with how it turned out. Of course there were a few little planning things I would change but overall we had an amazing time with lots and lots of love all around. I married the man of my dreams and life is going to be so beautiful.
And of course none of this would be able to be shown without the genius of
Rebecca Peplinski Photography
. You my girl, are a talent all your own!